Human Genome Mice is it
Huge BAC vectors are introduced to realize accurate human target protein expression.
Balb/c background is highly responsive to monoclonal antibody injection.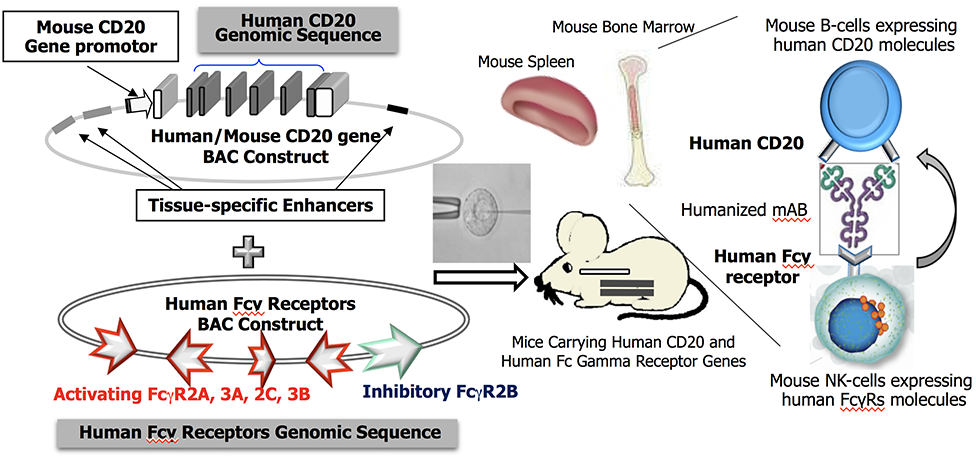 Value of Human Genome Mice
Respond to a humanized therapeutic antibody.
Discover the best-in-class antibody therapy with brand-new modality.
Evaluate new indication for the therapeutic antibody in vivo.